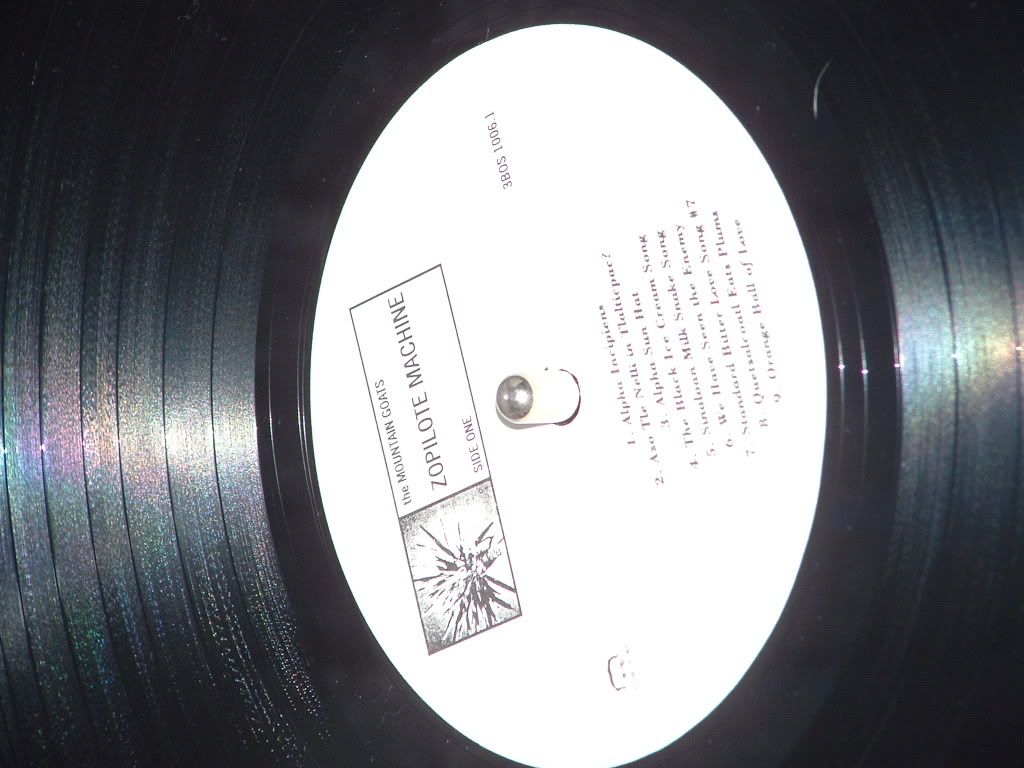 The estimable June is not the only one of us here at Volume Knob to have been receiving vinyl shaped parcels in the mail. The very awesome Jon Nall (if you see him in the street, give the guy a hug, 'cause he's just that awesome) sent across the seas a copy of one of The Mountain Goats' earliest albums, "Zopilote Machine" for me to call my very own.

I once presented myself with the challenge of describing this masterpiece in 100 words, and that is all I shall offer you now, because I still believe that this album can not be described, it can only be listened to, and any attempts to convey it's glory in words is nothing more than folly.

The year is 1994, and armed with naught but his guitar John Darnielle, with a little help of the Bright Mountain Choir, will record an album. His guitar playing will not be perfect, neither will his voice, and static will cling to the notes like a lover. But his songs of love turned sour, of paranoid teenage Caesars, of going to Bristol (and Lebanon, and Georgia), of mourning mothers, of bad priestesses, of Mesoamerican gods eating plums, of criminals falling for snitches, of messages, of vodka, of buzzards and hellhounds, these songs they will be alive, they will be passionate, and. They. Will. Last. Forever.

And now I leave you two songs recorded directly from the vinyl, because if ever an album was made to be in vinyl form, it's this one.