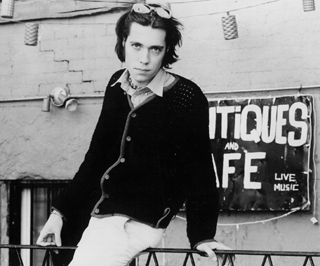 From Wikipedia, because I would make is bio 13 pages long:
"Rufus McGarrigle Wainwright (born July 22, 1973) is a Canadian-American singer-songwriter. He is the brother of Martha Wainwright, the half brother of Lucy Wainwright Roche, and the son of Loudon Wainwright III and Kate McGarrigle. Since 1998, he has recorded five albums of original music, several EPs, and numerous tracks included on compilations and film soundtracks."
Despite another's opposition, I maintain that he is the most talented person in his family, Martha's soul-haunting verses be damned! But don't take my word for it:
Oh What a World
.mp3 (from Want One)
Hometown Waltz
.mp3 (from Want Two)
Rebel Prince
.mp3 (from Poses)
Careless Whisper (live)
.mp3 (with Ben Folds! And Yes'm, that's a
Wham!
cover)