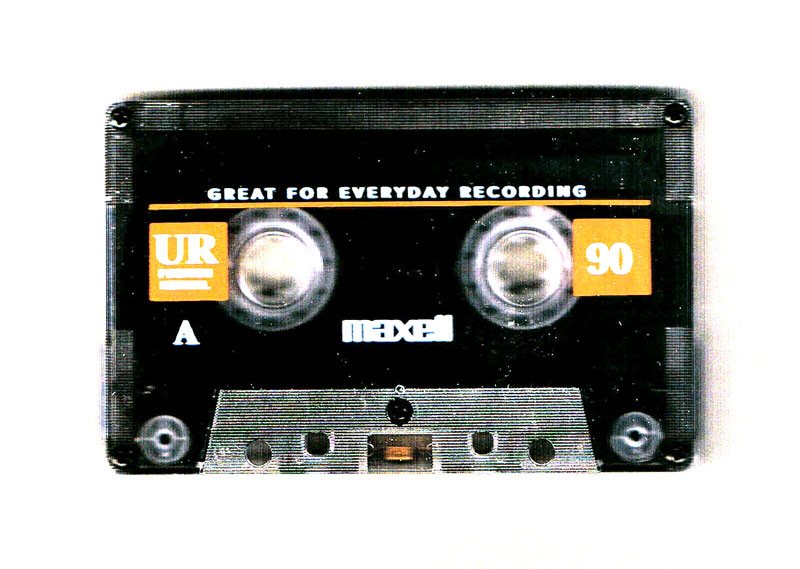 This was a special-order mix for someone who requested " 1/3 covers, 1/3 oldies and 1/3 ???" Fortunately I felt able to fulfill the order. With some fab transitions and mini-themes, this is a mix to please indiefans and popskeptics alike!
22 songs / 1:16:10 total time.
Side "A"
Sufjan Stevens - Free Man In Paris (Joni Mitchell cover)
.mp3
Sufjan covering Joni?? How can you go wrong?! (A: You can't! Especially with this over-the top, horn-flourish-y, extended rock-out version.)
Cat Stevens - Peace Train
.mp3
Continuing the Stevens love: Everybody clap along to the hippiest protest song (?) ever!
Sarah Brightman - Whiter Shade Of Pale (Procol Harum cover)
.mp3
If PC delivers a whiter shade of pale, then SB's version is like ultra tooth whitening: bold, polish and amazing.
Rufus Wainwright - He Ain't Heavy, He's My Brother (Hollies cover)
.mp3
Ben Folds - R-O-C-K With Your C-O-C-K Out (In NYC) (live)
.mp3
Sick of playing that damn "Rock This Bitch" sing, Ben Folds makes up a new one on the spot!
Richard Cheese - Add It Up (Violent Femmes cover)
.mp3
Don't even suggest for one second that this punk song didn't need an slinky, ultra-lounge cover.
Tegan and Sara - Living Room
.mp3
The perfect introduction to the Vancouver sisterly duo, if for some appalling reason you're not already in love with them.
Billy Preston - Will It Go Round in Circles
.mp3
The perfect, punchy companion tot he previous song, this Soul Funk Brother keeps the mood UP!
My Morning Jacket - Dream a Little Dream of Me (The Mamas and the Papas cover)
.mp3
Ultra slow and ethereal with a lot of echo, this song epitomizes the idea of "dreamy."
Aretha Franklin - The House That Jack Built
.mp3
Tenacious D - Summer of '69 (Bryan Adams cover)
.mp3
Jables and RageKage take it up a notch here and do this song they way it deserves to be done, in true D fashion.
Side "B"
Stevie Wonder - You are the Sunshine in My Life
.mp3
One of the happiest songs of all time.
Bill Withers - Ain't No Sunshine
.mp3
Continuing with our sunshine minitheme, but flipping the mood.
Pony Up! - Shut Up And Kiss Me
.mp3
This fantastic ladies group from Canada opened for the Mountain Goats on their last tour andhas been covered by Ben Lee. Here they play a song that--if you have a stupid crush-- it's great for hitting them over the head with.
The Beatles - Rocky Racoon
.mp3
My favorite Beatles song. Maybe. Let's say it's my favorite Beatles Story-song. Hm. Favorite Beatles Story-Song off The White Album. There we go!
Neil Young - Are You Ready For The Country?
.mp3
This overlooked track from the brilliant album "Harvest."
Sufjan Stevens - Springfield, Or Bobby Got A Shadfly Caught In His Hair
.mp3
I dont need to justify additional Sufjan to anyone, especially this fantastic, Neail-Young-sounding epic slide off last summer's release, "The Avalanche."
Andrew Bird - Heretics
.mp3
A great cut off this year's release "Armchair Apocrypha."
Simon & Garfunkel - The Only Living Boy In New York
.mp3
For someone who lives in NYC now... and knows that even in a city of 10 million, one can feel lonely.
Howie Day - Buzzing/Africa (Toto cover, live)
.mp3
This ultra sharp and clear live cut show Howie's M4DD G1T4R SKILLZ at their very best.
The Beach Boys - God Only Knows (Stereo Mix)
.mp3
This isn't a remix, just clarifying that sound will come out of BOTH speakers--truly the essence of HI-FI!
Ben Folds - Brick (a capella)
.mp3
Being the huge Ben Folds fan she is, I scraped around and found this awesome rarity.
And a special bonus request for someone else:
The Shins - Strange Powers (Magnetic Fields cover, live)